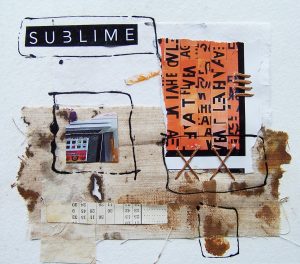 been away visiting family and friends, good to have a chance to refresh the mind.  Plenty of artistic stimulation, great food, discussion and lots of walking around the old hometown which is changing and growing, but will always be 'my place to stand'.
First Steps:
today we are checking out how to do this.
collage and mixed media are where it's at in my artmaking.